When Breitling dropped the third episode of their Summit Webcast and I saw that they were announcing a new Spotlight Squad featuring three influential women, I didn't expect to see a watch that I would personally want to wear. But lo and behold, by the end of the presentation, I found myself gushing over the new Breitling Chronomat Automatic 36 that they were marketing for women. Why? Because I think that a 36mm case is a damn good size for an elegant, everyday watch and also, just look at that "Rouleaux" bracelet.
The new Spotlight Squad from Breitling includes actress, Charlize Theron; ballerina, Misty Copeland; and the TV and film actress Yao Chen. This new squad was assembled not only because they are at the top of their respective fields, but also because they are each championing for the betterment of the world we live in. And this is in line with Breitling's efforts to reshape the world we live in. Like the time they partnered with
Kelly Slater and his eco-focused company Outerknown to offer Econyl yarn straps
on Breitling watches. And most recently when they
announced a new watch box packaging that is made from 100 per cent upcycled PET bottles
.
To accompany the announcement of the new Squad, Breitling offered a new range of Chronomat watches with smaller sizes to fit the smaller wrists of women. There is a 32mm case version with a Superquartz movement, but the more interesting watch in this new lineup is, as mentioned, the new 36mm size with an automatic movement.
If you disregard the versions with diamonds, the plain stainless steel model could very well work as a great daily watch even for men. Seriously, with the cool Chronomat bezel and the smaller size, the watch does have a little bit of a Datejust vibe. And on top of that, if you tack on the "Rouleaux" bracelet you get pretty damn compelling daily wear. Breitling mentions that there are 10 different variants of the watch to choose from, including versions with special lacquered dials in white, pale green, midnight blue, or copper and case materials ranging from stainless steel to 18k red gold.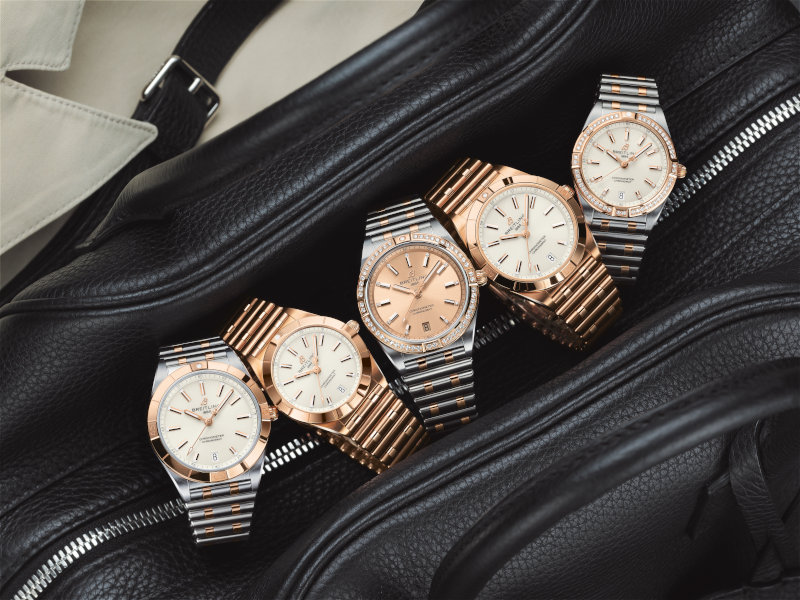 The only real issue I have with this watch is the price. The Breitling Chronomat Automatic 36 in stainless steel will start from MYR 20,550 but will offer a Breitling Calibre 10 movement which is modified from an ETA base. Of course, when it comes to the precision and reliability of the movement there is no question the watch will still perform well, it is a Chronometer certified movement after all. But I would have much rather preferred something like the Calibre B20, which is a manufacture movement based on the Tudor MT5612 which was acquired during an expertise exchange a while back. And just as a comparison for almost the same price you can get a Superocean Heritage with said movement. Even when Tudor decided to go with an ETA movement for their Royal, they dropped the asking price to under MYR 10,000.
That being said, if movements are not something that concerns you too much (in all honesty, ETA movements work fine, and it is Chronometer certified), the Breitling Chronomat Automatic 36 is a pretty exciting watch even if you are a guy. And I for one, am looking forward to seeing this piece in the metal and to see how it sits on the wrist.