It is always great when a brand reissues one of its earlier models because we, as watch enthusiasts, get an exciting glimpse into how far a brand has come over the years. Today, we are taking a look at Luminox and the revival of the watch that started it all, the Navy SEAL Original EVO 3000 Series.
As you could probably deduce from the name, the original Navy SEAL Original 3001 Series was first created to directly address the needs of this group of special forces back in 1994. Of course, the watch had to be tough, but it also had to have water resistance, 200 m to be precise, and always be visible. The latter was achieved through Luminox Light Technology (LLT), which utilised Tritium gas tubes that glowed for up to 25 years.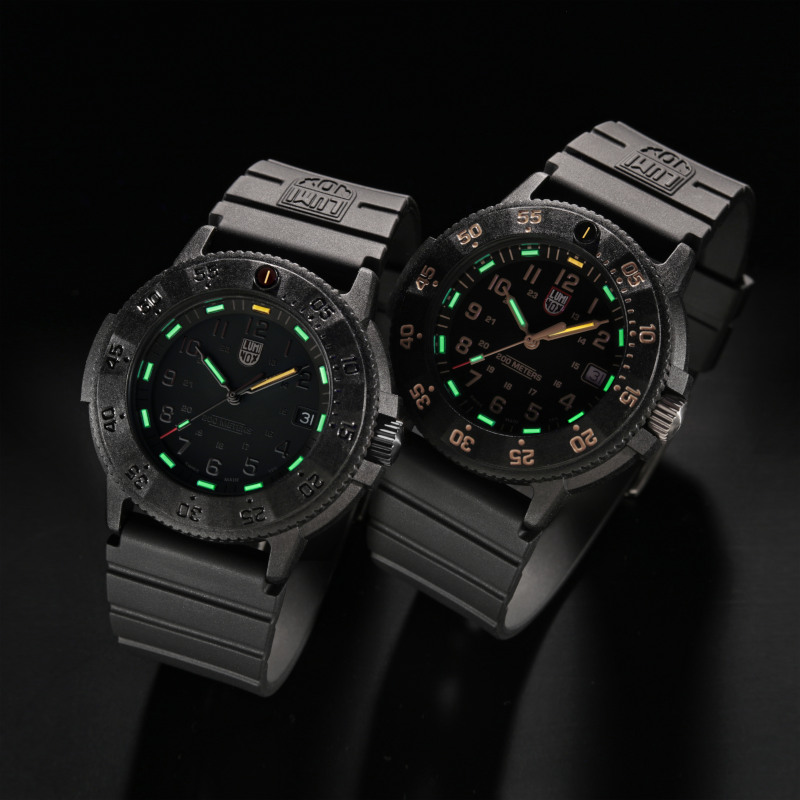 With the new rendition of this watch, we see Luminox bringing back a similar case construction but giving minor updates to make it even more reliable and functional. First, the fonts on the bezel and dial have been redesigned to be cleaner making the readability of the watch much better. Secondly, the watch is also given a screw-down caseback and crown which makes the 200 m water resistance all the more reliable.
On the wrist, the watch measures 43 mm in diameter but we love the fact that it wears a little more compact than its dimensions suggest. This is thanks to a slight tapering of the case as it moves from the caseback to the top crystal. With the bottom wider than the top, not only does the watch give the illusion that it is slightly more compact than it is, it also lowers the centre of gravity so the watch sits comfortably on the wrist and doesn't rattle around, a feature that is invaluable for an outdoor, adventure watch.
There are multiple colourways including the Luminox signature blackout and a blue dial. By far our favourite however is the one with a black dial and beige, old radium colour indices. This not only offers the Navy SEAL Original EVO 3000 watch a more military look but also is a nice nod to the history of lume technology where Radium was the primary method of watch illumination before they found out about its radiation poisoning properties. To compare that to the LLT is just an incredible reminder of how far technology has come over nearly a century later.