Luminox is no stranger when it comes to partnerships that involve hard individuals. Their ambassador, Scott Cassell, is a former counter-terrorism expert and undersea explorer, they have partnered up with retired Navy SEALs, and most recently ICE-SAR, a search and rescue division based in Iceland. And while most of these partners were quite under-the-radar, their latest partner is on the opposite end of that spectrum. Bear Grylls is perhaps the most recognisable face when it comes to outdoor survival and Luminox has just announced a partnership with the man whose personal motto is Never Give Up.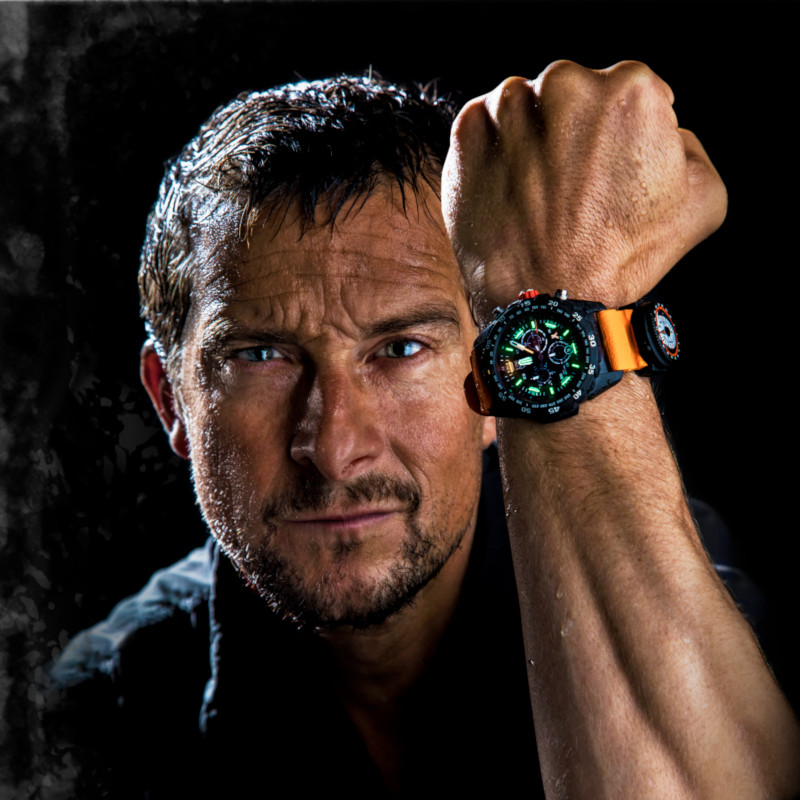 According to Grylls, he mentions "I've been wearing Luminox since my early adventuring days, so it's great to now be a part of the family." It is no secret that Luminox watches are perfect for the outdoors thanks to its robust construction and the 'Always Visible' Luminox Light Technology.
As for the watches that were made for this partnership, they offer quite an interesting design style and except for the Master Series, these watches are aesthetically quite different from the other offerings in the current Luminox line. The Sea Series, for example, has quite an interesting dial, offering two different textures that are split horizontally. And as for the Land series, the introduction of a tappisarie style texture on the dial is something not common on Luminox watches.
The Luminox X Bear Grylls collection currently comes with two variants in the Sea, Master and Land series each and will all have Carbonox cases. This carbon-based material is exclusive to Luminox and is light, hypoallergenic, and extremely durable and resistant. The watches are all water-resistant to 200m and all have a cool orange guard on the crown.
Live pics:
These Luminox X Bear Grylls watches will be available starting February 2020 and will come with the following retail prices: SEA Series (MYR 2,245), MASTER Series (MYR 4,470), and LAND Series (MYR 2,980 to MYR 3,215).
For more information please visit the
Luminox website
.