Ingeniously English. Unsurprisingly Swiss. This is how Christopher Ward describe themselves. And for a company that was founded on a slow boat ride cruising down the river Thames, it is an apt description indeed. Founded since 2005, the company has been around long before the microbrand, Kickstarter watch trend took off. Although when you look at their pricing, they often tend to get lumped into the same bandwagon.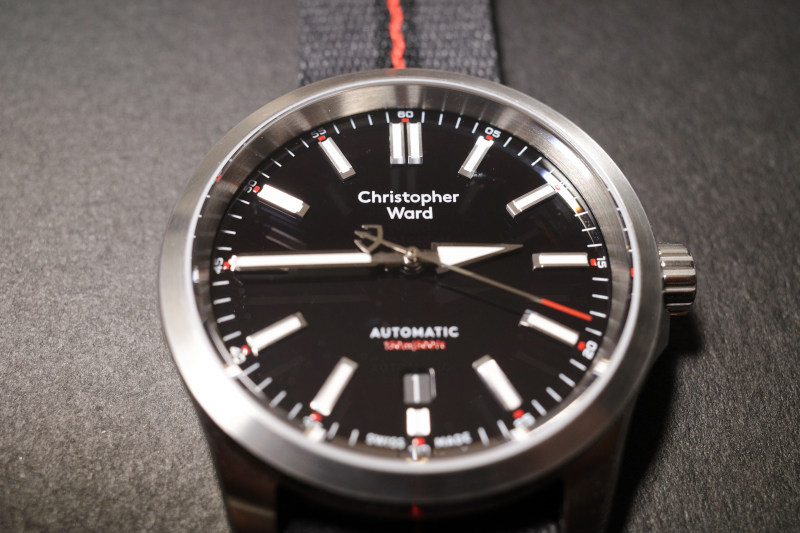 This is because Christopher Ward has long been a player in the affordable luxury watch space. And no, they are not just using this term as some Swiss brands do where prices still typically range between CHF1,500 and above. Christopher Ward instead focused their efforts on selling directly to their consumers and keeping the amount spent on marketing to a bare minimum resulting in watches that are mostly priced under GBP1,000 while still looking like a million bucks. The watch I am reviewing today represents the prefect example of this ethos. Introducing the C63 Sealander Automatic.
The first thing that blew me away was just the surprising way that the case reflects light. They call it their Lightcatcher case, and it is achieved by combining a staggering amount of polished and brushed surfaces throughout. Taking the lugs for example, if you look closely, the top is brushed, the edges on the topside are chamfered and polished, the middle part is brushed and, on the underside, there is another divot that combines yet another polished and brushed-finished surface. This results in a watch that shimmers as you move your wrist.
This Lightcatcher philosophy extends to the dial as well where the indices are faceted and also combines polished and brushed surfaces. Put all of this on a mirror-like glossy dial and the C63 Sealander becomes a timepiece that is damn-near distracting. In a good way of course.
The one little gripe I had with the case however was an additional 'step' between the lugs. Perhaps it was added to give a little more stability to the metal end-links of the version with a bracelet, but I found that this tends to scratch up the fabric and leather straps that I put on.
The version loaned to me for review was in a fantastic 39mm size, a touch smaller than the 42mm and 40mm diameters you tend to find in the sports watches in the segment. I liked even more that there is a version of the C63 Sealander in 36mm and various colourful dials, which is a trend that seems to be catching on since Rolex released their 36mm OPs with the Stella dials.
The watch is powered by a Swiss Sellita SW200-1 movement as opposed to the Japanese NH35 or Miyota calibres that watches in this price bracket tend to go for. Supposedly, the SW200-1 has a higher beat rate and are built to higher factory tolerances, but there is no way I can verify these assumptions. The one thing I will say about the movement is that I am loving the instant date change on the SW200-1.
Christopher Ward's C63 Sealander represents a great option if you are looking for a versatile watch to add to your collection. The watch you see here is priced at GBP625 with a #Tide fabric strap but for GBP770 it will come on a gorgeous steel bracelet. I always recommend getting watches on a bracelet where possible because it is much easier to find an aftermarket fabric/leather strap than vice versa. The watch is just the right amount of sporty and dressy that it can easily sit on both sides of the fence. And for that reason, I think it would also be a good option for those looking to pick up their first 'enthusiast' watch as it makes a great option for a one-watch collection at a great entry-level price.